Contact Us
---
The School Finance Indicators Database is a project by researchers at the Albert Shanker Institute in Washington, D.C., and the Rutgers University Graduate School of Education in New Brunswick, N.J.
For social media updates about the School Finance Indicators Database, you can follow the Albert Shanker on Twitter and Facebook. Press inquiries can be e-mailed to Professor Bruce Baker at bruce.baker@gse.rutgers.edu.
We encourage inquiries, questions, or comments about our data and other products. Please use the webform below to submit a question.
THE CONTACT FORM IS CURRENTLY UNAVAILABLE. We will have this fixed shortly. Sorry for the inconvenience. In the meantime, you can e-mail questions or comments to mdicarlo[at]ashankerinst.org.
---
Latest News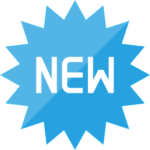 NEW DISTRICT ADEQUACY DATABASE AND RESEARCH BRIEF

March 2021: New database of spending adequacy in over 12,000 districts. Read the accompanying research brief, view profiles of individual districts, or download the full dataset.
Latest Annual Report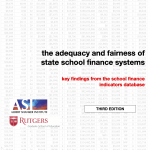 The Adequacy and Fairness of State School Finance Systems

The third edition of our annual report presenting findings on effort, adequacy, and progressivity in state school finance systems. Published January 2021. Read the report.
Latest Research Briefs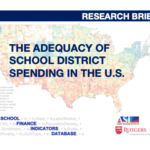 BRIEF: The Adequacy of School District Spending in the U.S.

Key findings on the adequacy of school district spending from our new District Cost Database for the 2017-18 school year. Published March 2021. Read the report.