profiles20_NH
Latest News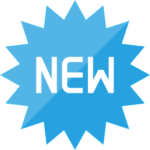 NEW RELEASE OF DISTRICT COST DATABASE AND DATAVIZ TOOL

April 2023: You can download the full DCD dataset with adequacy estimates for over 12,000 districts between 2009-2020 or look up individual districts with our data visualization tool.
Latest Annual Report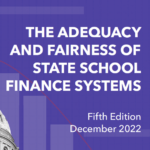 The Adequacy and Fairness of State School Finance Systems (fifth edition)

The fifth edition of our annual report presenting findings on effort, statewide adequacy, and equal opportunity in state school finance systems. Published December 2022.
Latest Research Briefs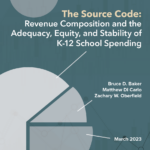 The Source Code: Revenue Composition and the Adequacy, Equity, and Stability of K-12 School Spending

An analysis of the relationship between revenue composition and the adequacy, equity, and stability of K-12 funding. Published April 2023. Read the report.