Visualization: state spending adequacy
---
Select a state from the menu below. The graph will display five sets of two bars:
Required spending (red bars): how much the state would have to spend for its students to achieve national average test scores, by district poverty quintile;
Actual spending (blue bars): how much that state actually spends, by district poverty quintile.
The difference between actual and required spending, at each poverty level, is our primary measure of state spending adequacy (adequacy relative to common outcome goals). The five district poverty groups are defined as state-by-state quintiles (e.g., the "lowest poverty" group is the 20 percent lowest poverty districts in each state, "low poverty" is 20-40th percentile district poverty, and so on).
All data are from 2018. The data for these graphs are from our National Education Cost Model (NECM), part of our State Indicators Database. The District of Columbia is not included in this visualization because estimates are available for only one of the five poverty quintiles. In addition, there are no data for Hawaii, as the state consists of a single school district.
For more information on these measures, see our State Indicators Database user's guide and our annual report. You can also download the full dataset. To convert the visualization to a PDF or graphic, use the download button at the bottom.
Visualization by Bilan Jama, Emilee O'Brien, and Lauren Schneider
---
---
Latest News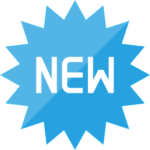 NEW DISTRICT ADEQUACY DATABASE AND RESEARCH BRIEF

March 2021: New database of spending adequacy in over 12,000 districts. Read the accompanying research brief, view profiles of individual districts, or download the full dataset.
Latest Annual Report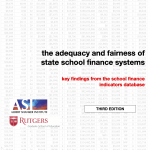 The Adequacy and Fairness of State School Finance Systems

The third edition of our annual report presenting findings on effort, adequacy, and progressivity in state school finance systems. Published January 2021. Read the report.
Latest Research Briefs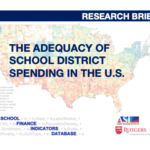 BRIEF: The Adequacy of School District Spending in the U.S.

Key findings on the adequacy of school district spending from our new District Cost Database for the 2017-18 school year. Published March 2021. Read the report.